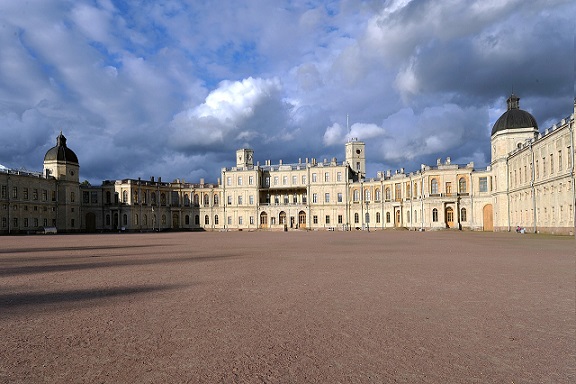 Tour of Gatchina town - residence of Paul the Fist, Castle and park ensemble (Duration 5 hours)
We invite you to visit the picturesque town of Gatchina with the Grand Palace - the most significant among the suburban palaces, which looks like medieval castle. An unforgettible experience will be the walk along of the underground passage of the palace leading to the lake.
Gatchina is located in 46 km from St. Petersburg. It is famous for its beautiful Palace and Park ensembles - works of landscape art.
The private tour will start at your hotel. During your drive to Gatchina the guide will tell you about the history of the region and the features of the construction of the Gatchina Palace, its English style and chivalrous spirit. You will be acquainted with the Palace, the owner of priceless treasures, that has been called the suburban Hermitage. Now more than 40 halls and the famous underground passage are open for visitors.
Here echo will tell you: who is the first virgin, who stole the entrecote, who broke the French, etc. On the square in front of the Palace you will see a monument to Paul I by sculptor I. Vitali. Monument to the Emperor in Pavlovsk, another royal residence, is a copy of it.
The second part of the program will be held in a picturesque Park. There is diverse vegetation, which was planted taking into account the differences in foliage and needles. The Park has many bridges, terraces, spectacular stone stairs. Your individual local guide will show you the Eagle pavilion on the Long island, Venus pavilion on the island of Love, Birch and Admiralty gates, Forest greenhouse, poultry House. The basis of the composition of the famous Gatchina Park is its picturesque reservoirs - White and Silver lakes, Karpin pond and the Islands and peninsulas.
Please have a look at our guests' testimonials
Contact us. Please write the date of the tour, language, how many people, your wishes. We'll reply you soon.