Testimonials
Bob Beemer, sound mixer
Sound mixer Bob Beemer is working on film Viy 3D in Moscow now. He visited St.Petersburg. The city really impressed him, he had always camera with him and took pictures without stop. On the photo he visits Peter and Paul fortress, where members of Romanov dynasty are buried.
"I could not imagine that St.Petersburg is so beautiful. It's amazing city. I should turn back to make a movie here".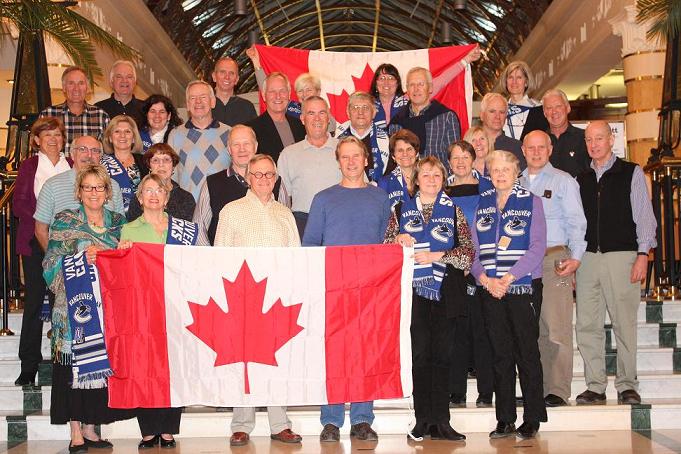 We organized the tour for the Can/Am "Selects" Oldtimers' Hockey Club. They played with the Russian oldtimers and visited city attractions. It was very pleasant to work with the team. I was impressed with hochey games and the guests with wonderful St. Petersburg.
John F. Gouett, B.A.,M.Ed president Oldtimers' hockey of Canada:
"Dear Maria, happy to hear good results...they are 100% the result of your great work. Kindest Regards. John (John F. Gouett, B.A.,M.Ed president Oldtimers' hockey of Canada)".
David and Linda Williams, Can/Am "Selects" Oldtimers' (Canada):
«Hi Maria, it is very nice to hear from you and hope you are well. I like looking at your website. You sure did a great gob for us last year. Hope you have a good 2014! Linda says hello».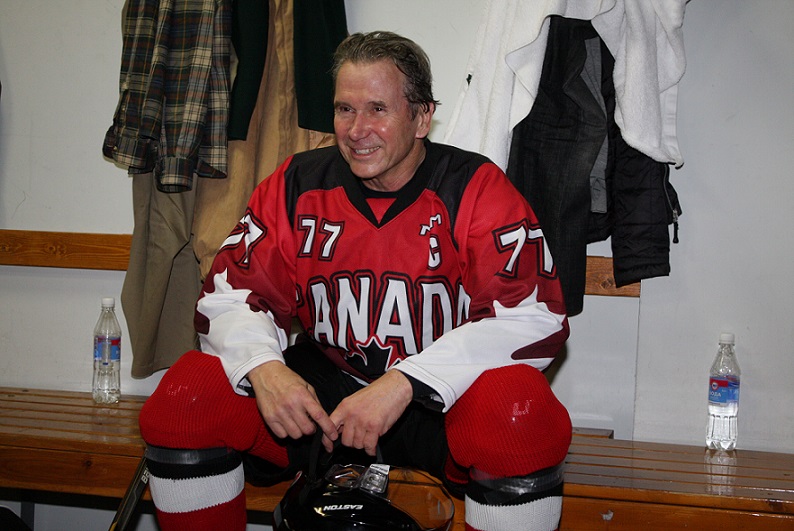 Jim Yeates, captain Can/Am "Selects" Oldtimers' (USA):
«Hi Maria, I thank you for the wonderful guiding of our hockey group. St. Petersburg was the highlight for the team, both hockey and the tours! I hope our paths cross once again. I will definitely have people call you if they are looking for a great experience in St. Petersburg! Best wishes. Jim».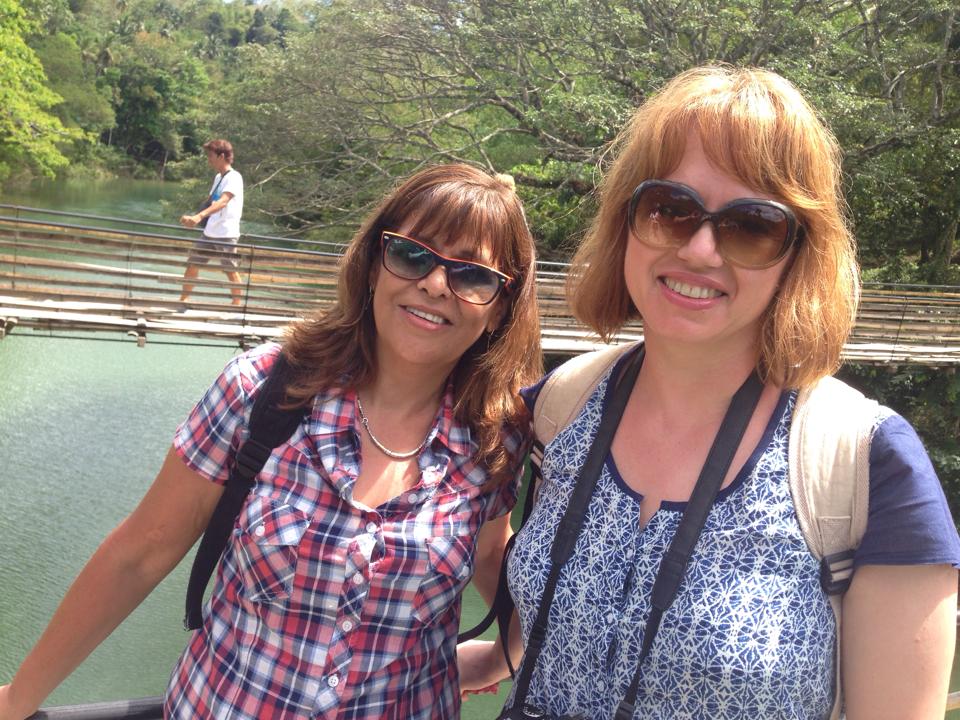 Elena Balandinsky (Israel)
"Hey there,
We've been in S.peterburg as a group and I must say we enjoyed the guidence very much!
Thank You a lot!!!"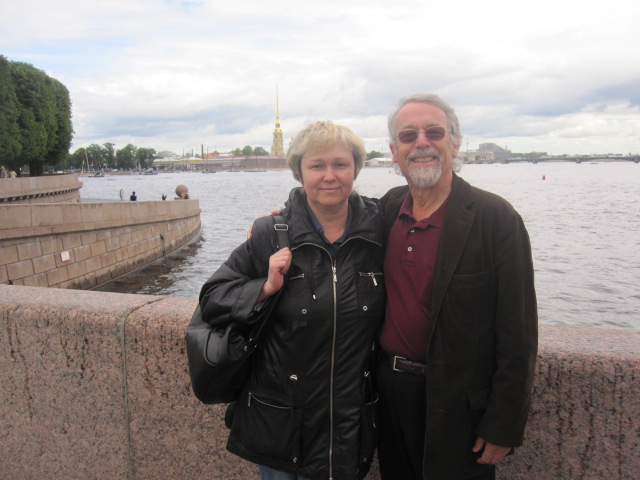 Neil Rackham famous speaker and writer on sales and marketing, author of many books three of which have been on the New York Times best seller list and his works have been translated into over 50 languages visited Saint Petersburg
"Thank you so much for showing me your wonderful city. I have seen magnificent palaces with stunning decorations and remarkable collections of arts in museums. But have not seen all this together. It's very rare to have all combined: the magnificent Palace with beautiful interiors and fine collection of works of art in it. This is truly wonderful."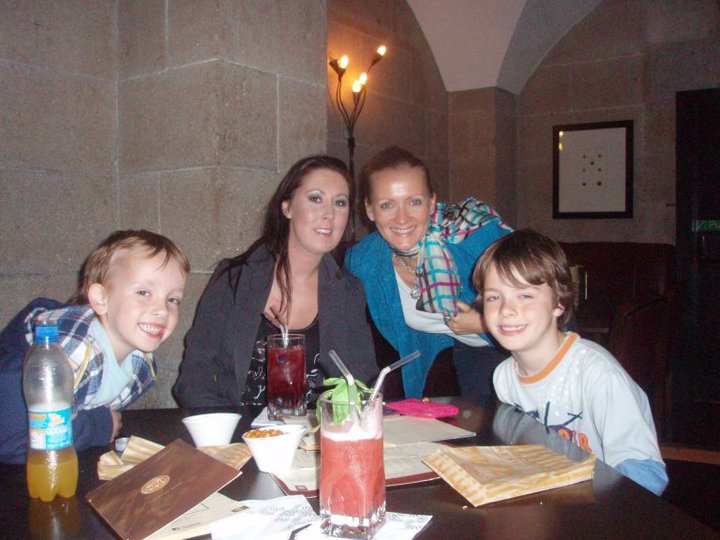 Irina McGowan (Ireland):
"My Irish family visited St. Petersburg in Summer. Maria showed them around the city and palaces and parks outside the city. Maria's knowledge of St. Petersburg and its history was really outstanding. She created a wonderful program for the family for the entire stay that would cater for all age groups and interests. As a result the family enjoyed a relaxed yet very informative stay, and they fell in love with the St. Petersburg!"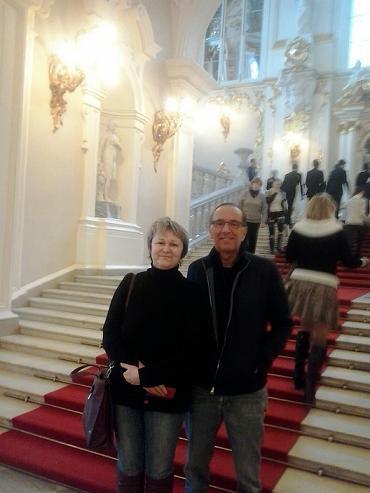 Samuel Waksal, Ph.D., the founder and former CEO of the biopharmaceutical company ImClone Systems, also CEO and the founder of Kadmon Pharmaceuticals. Mr. Waksal led the company to develop the landmark cancer drug Erbitux (cetuximab)
"Maria, thank you very much for showing your wonderful city. Your knowledge of St. Petersburg, it's history and especially art history was amazing"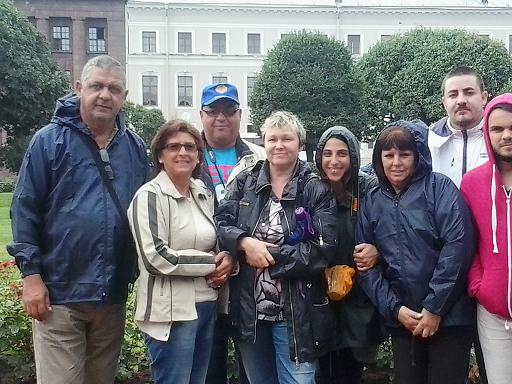 LawrenceBordieri(Malta):
"Hello Maria. We arrived in Malta safe. First on behalf of the Maltese group we would like to thanks you for the two days that you spend with us. You have giving us all the effort from your side to showus around St. Peters-burg, and for this we appreciate.Best regards. Lawrence Bordieri."
Carolyn and Carl Macrae (Canada):
"Good morning Maria. We have just returned from our wonderful trip and want to thank you again for making your first visit to St. Petersburg so special and we will pass on your card should we hear of people coming to St. Petersburg. Thanks again. Carolyn and Carl."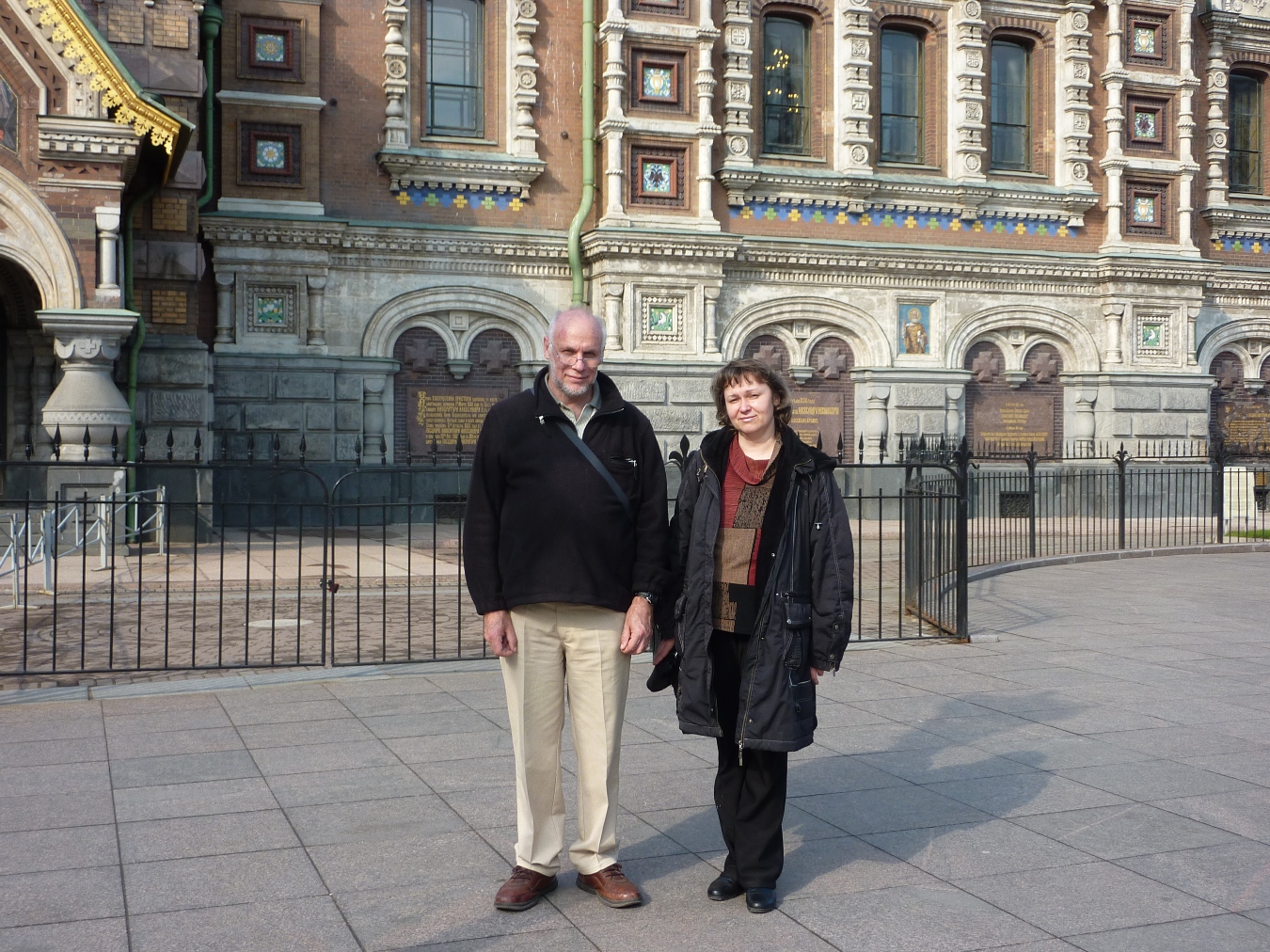 Neil Mccoy (Australia):
"Hi Maria.Thank you again for your guiding duties. The tour was excellent. I have attached the two photos of us, outside the church. Regards. Neil Mccoy."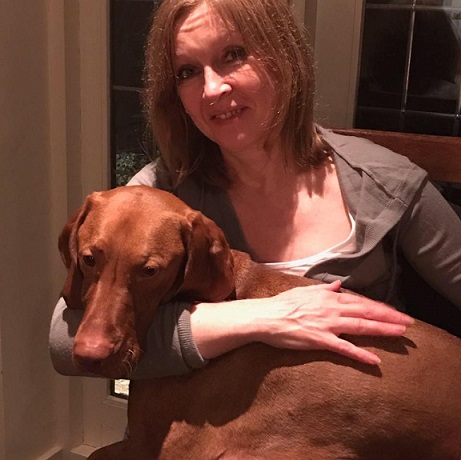 Tatiana Smirnova (Germany):
"My guests were excited, Maria made them fall in love with st. Petersburg. Extremely professional, very good communication skills, brilliant English. Very easy going and nice to talk with.
As a guide you could not wish better. Will definitely recommend to people visiting Russia. Maria will make your visit to st. Petersburg unforgettable."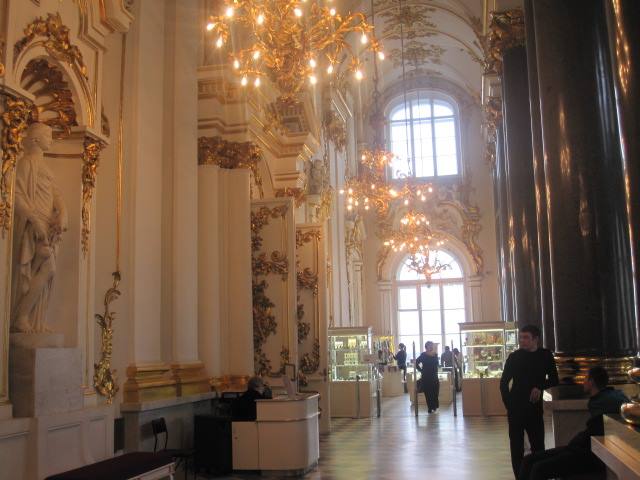 Elena e Alessandro (Italy)
"Salve signora Maria, le invio questa mail per ringraziarla del tour della città che ci ha fatto fare! Siamo stati molto contenti e ci è piaciuto molto, lei è stata molto carina e gentile e anche molto chiara nelle spiegazioni che ci hanno permesso di entrare meglio nella storia di San Pietroburgo. Lo spettacolo al teatro dell'Ermitage è stato molto bello, è durato circa tre ore, ma il teatro è bellissimo e lo spettacolo scorre bene senza annoiare, ballerini erano molto bravi, soprattutto la prima ballerina che balla sembrando leggera come una piuma.Si vede bene da ogni postazione. Grazie ancora della sua disponibilità."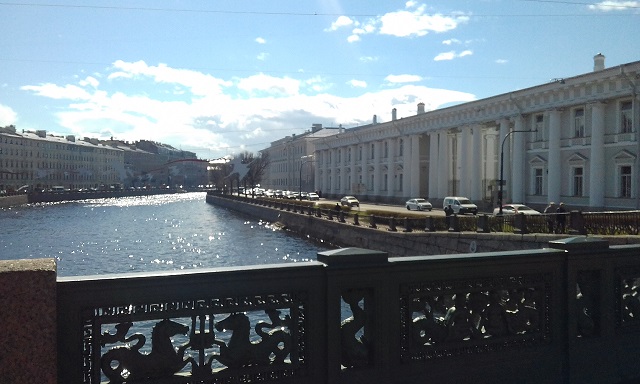 Marianne Gasser (Italy):
"Dear Maria! Now we are back home in Italy again, and still dreaming of the beautiful city of S. Petersburg! You have showed and explained us so much and it made our stay a very big event we will never forget in our life! Thank you so much again and wishing you lots of success in your work and in your family life! Please contact us if you happen to come to Italy! Lots of love. Marianna & Nicolas, Annoscia with Clara & Sebastian."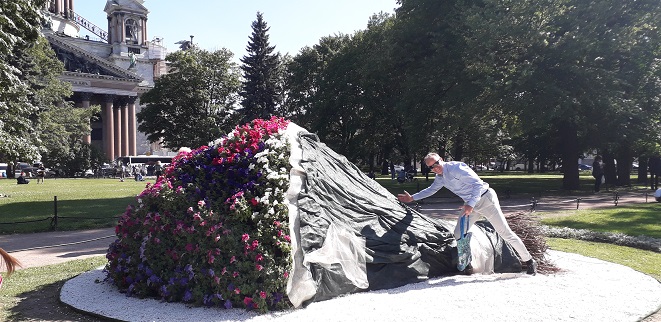 Emiliano Conte (Milano):
"Ho avuto il piacere di conoscere Maria nel corso di un mio viaggio nella bellissima San Pietroburgo, citta' che ho scoperto e visitato proprio sotto la guida turistica di Maria.Lei si è contraddistinta per disponibilita', cordialita' e gentilezza oltre che per la grande professionalizza' e competenza con cui mi ha accompagnato per tre lunghi giorni alla scoperta delle bellissime meraviglie urbanistiche ed architettoniche della grande citta' russa. Qualora vi trovaste a transitare nelle citta' in cui Maria opera con la sua agenzia di guide turistiche, vi consiglio vivamente di contattarla."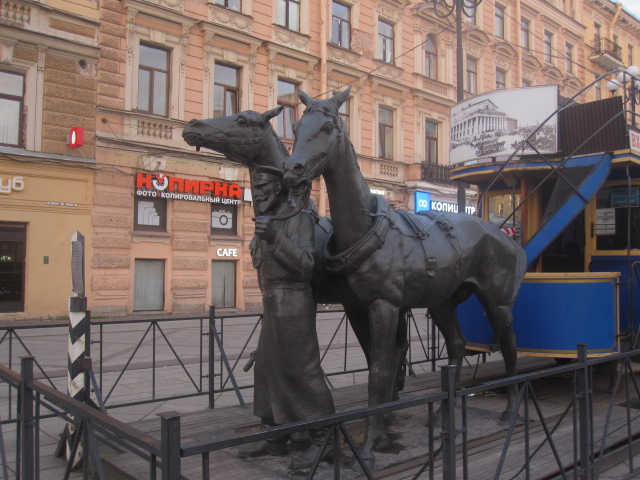 Jonathan Sendgwick (Cape Town):
"Hello Maria !! What a nice surprise to hear from you !!! I knew the weather would cool down the moment I left Saint Petersburg ! We having nice sunny spring weather - but there is a chilly wind blowing Brrrrrrrr !!!! I had a very pleasant trip back home to Cape Town; - all flights went well and as always it was good to see the family again! I think I must go away more often - "absence makes the heart grow fonder" - as the old saying goes!! What a welcome I had - it seemed as though I had been away for 6 weeks - not 2!!! Thanks so much for your valuable time showing me your fascinating and very beautiful city! I loved it very much and I think you very lucky to live in such a magnificent part of the world - so steeped in history too! I want to return some day - at a different time of the year - when I do I will get in touch with you ok - and if I ever send someone to Russia – I will put them in touch with you as well - if that's in order !!! English speaking guides are few and far between in Russia; - as I discovered!!! Thank God for you! - You saved me!! hahahah ! The D.V.D.'s on the various "high lights" are really great to see; - they really show people what I enjoyed and saw! And hopefully will help me marke your city to prospective visitors wanting a cultural experience! Please convey my best wishes and regards to our driver friend! He was so friendly - and spoke ENGLISH!!!!!!! hahahah! We will keep in touch - I hope!? Best regards to you and S.P.B.! Kind regards Jonathan Sendgwick (Cape Town)."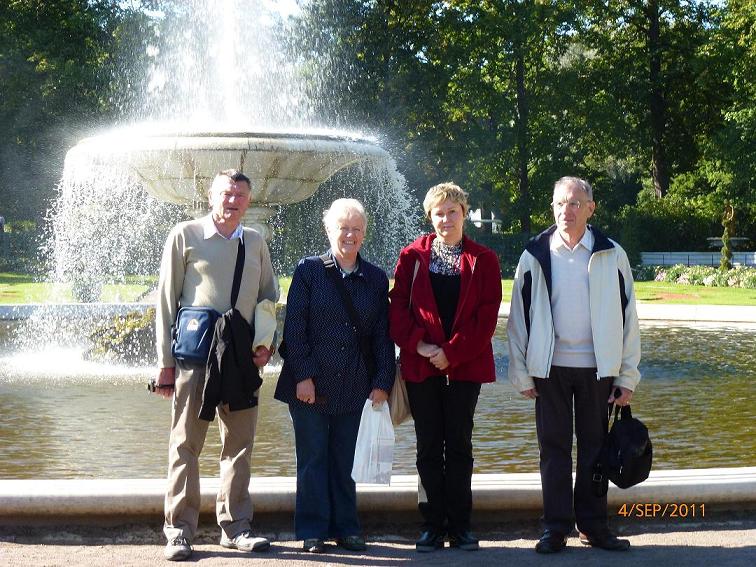 Ann Whiting (UK):
"Just a brief message to thank you for the guided tour you gave us in St. Petersburg. We all thoroughly enjoyed the tour. Your knowledge of the places we visited with you was excellent. Ann, Michael, David & Dilys."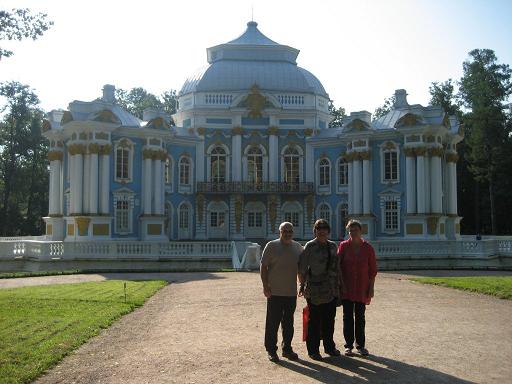 Marta Macomber:
"We loved our time with you in St. Petersburg. It was wonderful. I will recommend you to others if I hear they are heading your way. Happy holidays! Martha."
Peter Martin and Margaret Noonan Martin (Vancouver):
"Hi to you from a grey and rainy Vancouver day. Hope that all is well with you in beautiful St. Petersburg. Thank you very much for making our 3 days in the city so fabulous, we learnt so much, loved every moment even the traffic!Best wishes,Margaret."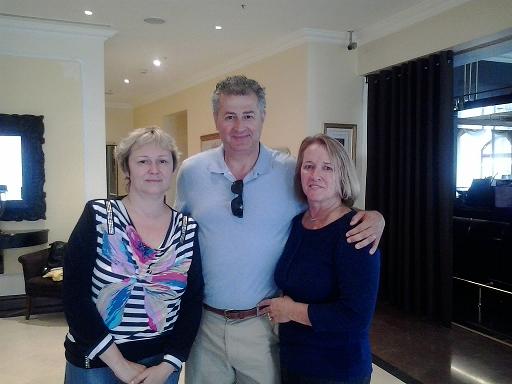 Terry & Sally Filliman (Roseville, California):
"We have finally returned home after traveling to seven (7) countries including returning to four (4) countries two times during the past 25 days. I did write a positive reference on your web page at the viator web site. It is now posted and you may review it: "Excellent. We visited Saint-Petersburg. Maria met our cruise ship and provided an outstanding 1-day tour. She was organized, very knowledgable in the history and the details of Hermitage Museum paintings and artifacts. Maria spoke clear English and was easy to understand. Our guide was able to duck and dodge the large tour groups at the Hermitage. We would highly recommend Maria for a private tour of St. Petersburg. Our overall cost for a private tour was less than the cruise tour price for a large group." We very much enjoyed meeting you and your warm, personal contact during our one day tour. The second day rained heavily so we were quite limited in our pre-scheduled events although we did view the ballet graduation performance which was special. If you and your family every travel to the United States (Northern California), please contact us in advance. Warmly,Terry & Sally Filliman, Roseville, California."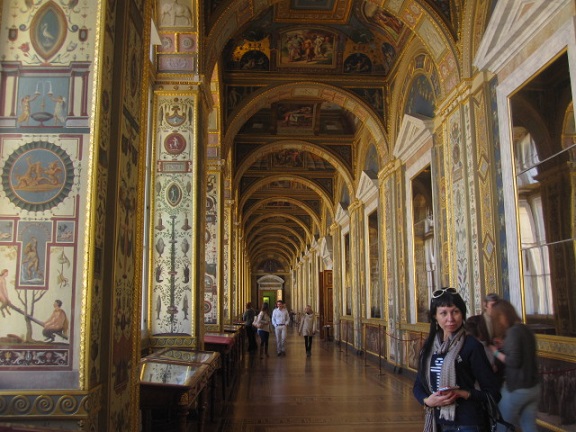 Herbert Lode (Germany):
"Dear Maria, thank you very much for the excellent organization of our stay in St. Petersburg. We enjoyed the days very much. Please hand over our best thanks to Irina for her kindness and excellent service during these days. We promised to send her the addresses of important Bavarian castles and I would be grateful if you would transfer this e-mail to her."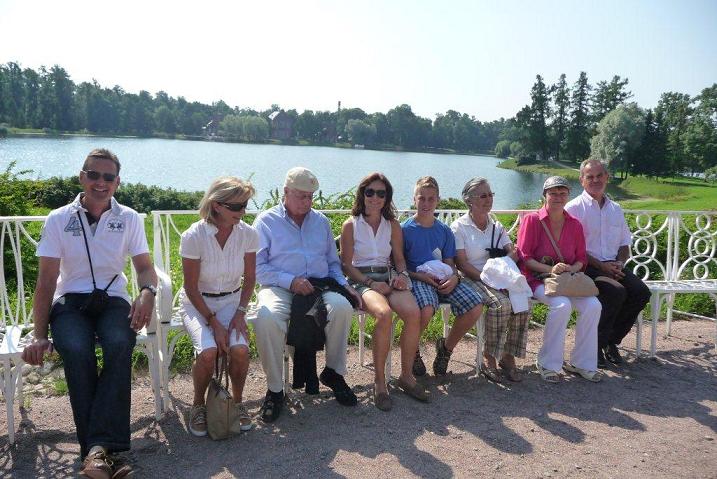 Inna Aiello (Italy):
"Здравствуйте, Мария! С наступающим праздником поздравляю Вас и Вашу семью. Семья Фантетти осталась очень довольна знакомством с Вами, искренне сказали самые добрые о Вас слова. Надеюсь скоро сама побывать в Вашем прекрасном городе (в более подходящий сезон), а также буду рекомендовать Вас своим итальянским знакомым."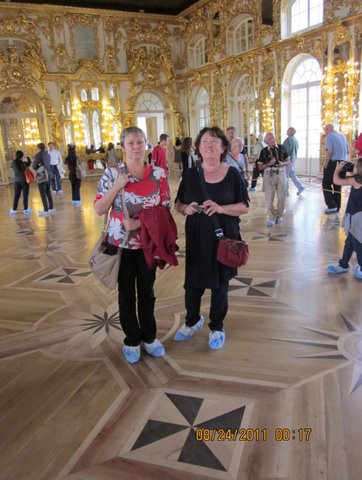 Agnes (Italy):
"Dear Maria, Merry Christmas and Happy New Year to you...We continue to remember our wonderful times with you ... We have a very nice and deep memory of our holiday in your beautiful city! We loved our time there and hope to return one of these years, who knows! Be sure, if somebody of my friends decides to come in Russia I will give your name and your website!"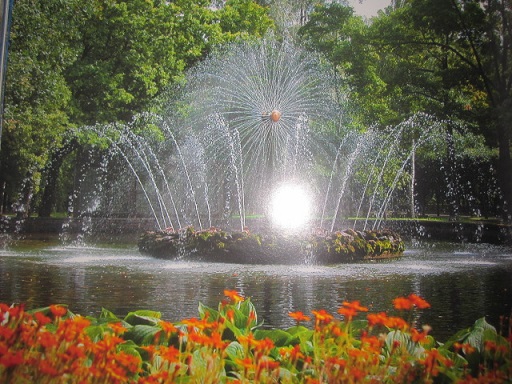 Tracy Ramsey (London), Goring hotel, Sales Diirector:
"Hi Maria, I was very pleased to get acquainted with you during my trip to St. Petersburg. This trip was very successful for me. I was glad to meet you and if you need my assistance you can apply to me in any moment. I am definitely going to recommend you to my friends who are going to visit Petersburg. Tracy Ramsey."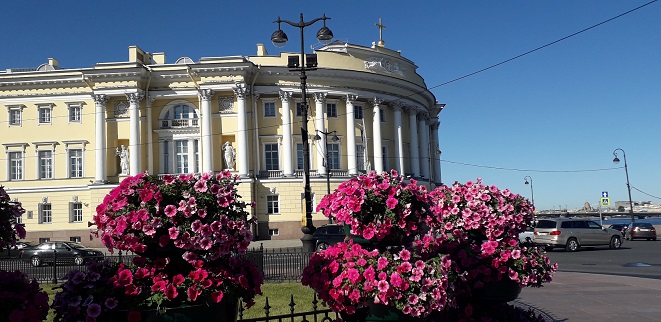 Fiona Kempson (Great Britain):
"Dear Maria, how lovely to hear from you. I hope you and your girls and husband had a lovely New Year. I will certainly tell any of my friends about you although most English people visit Russia with a package tour company. Fiona Kempson."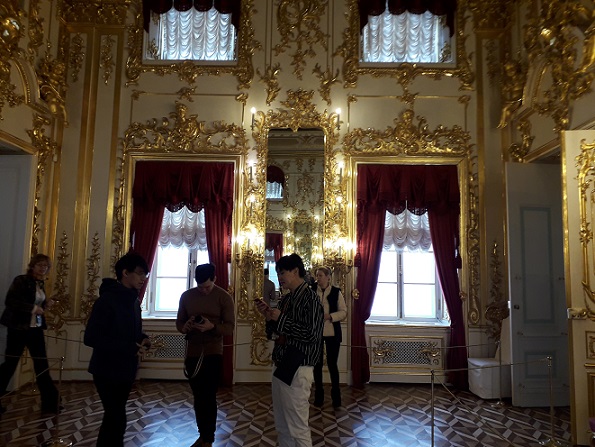 Natalya Jager (USA, Russia):
"Our group of 6 persons booked three full day excursions from 9-30 till 17-30 (St. Petersburg, Petrograd, Pushkin) with stops in the exclusive restaurants for lunch. In the evening visit of the Mariinsky theatre, the Mikhailovsky theatre and folklore show.The program proposed by Maria was extremely interesting, informative and memorable in terms of what they saw, but especially in terms of interesting historical material. If you want to seeand learn a lot and to have the tour program created exactly for Your interests have the opportunity to get an excellent guide in St. Petersburg!"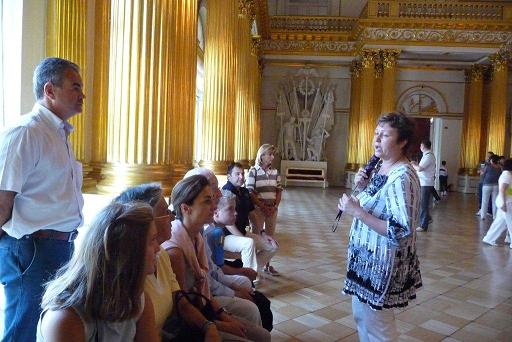 Melany Dorain: (USA):
"Maria showed our group of 6 people, including 3 English speakers and 3 Russian speakers, around St. Petersburg. Maria put together a great 3 day itinerary, including sites, transportation, and restaurants. The trip was incredibly memorable for all of us, and Maria did a fantastic job explaining everything we were seeing!"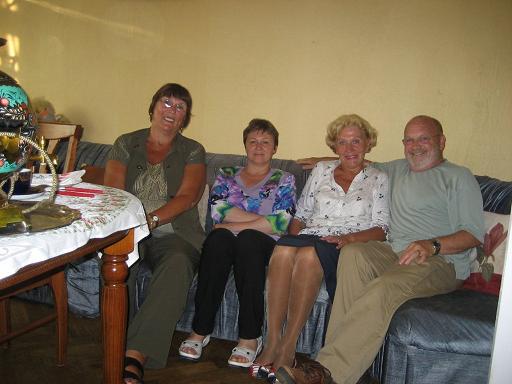 Linda Gennai Hyndmann
"My husband and I visited St. Petersburg in July, 2012. We were lucky to get Maria as our guide. She not only took us to the places on our list of "things to see", but, if we had extra time, she took us to other places of interest like the deepest subway station in the world. You may not think a subway station is interesting, but, believe me, the architecture was beautiful underground. Maria is very knowledgeable about everything, not only the museums, but the history of St. Petersburg and its people. She even told us interesting anecdotes about garden statues and certain "trick" squirting benches. With Maria leading our tour, we got into Catherine Palace before the crowds and were able to visit the Amber Room by ourselves for 10 minutes. What a treat that was.
Thank you Maria for making our time in St. Petersburg one of the most memorable vacation ever."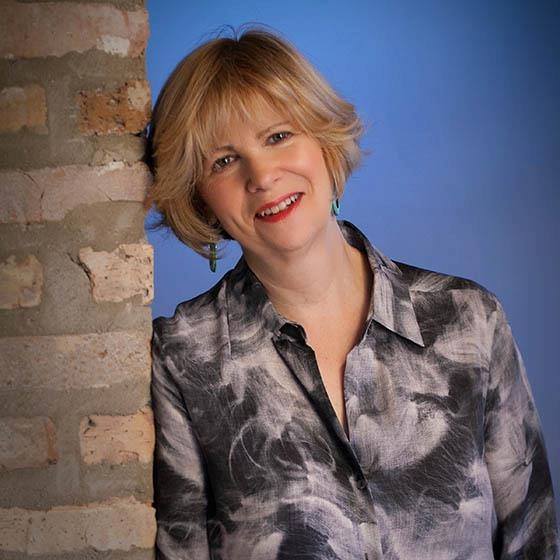 Wendy Eager, USA:
"Our small group spent 3 days with Maria in and around St. Petersburg. We learned a lot and thoroughly enjoyed spending time with her. Hope to go back someday and have Maria show us what we missed the first time."