Peter & Paul fortress and city tour St. Petersburg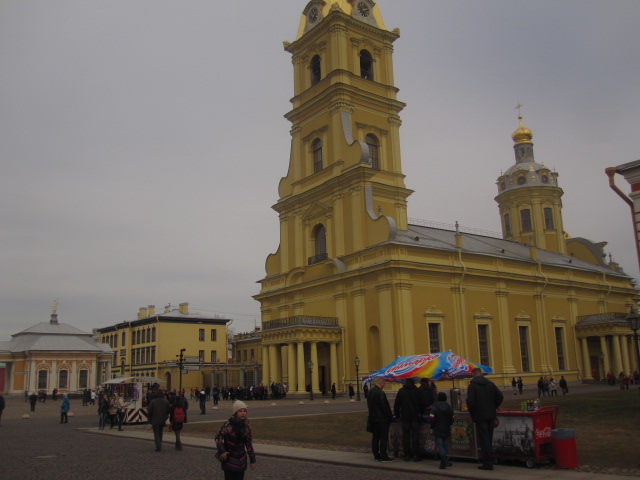 Tour of Peter and Paul fortress, Peter and Paul cathedral and Grand Ducal dormitory + city tour by car (minivan) (Duration: 4 hours)
May 27- the citadel was founded (year 1703) is the day of birth of St. Petersburg. The spectacular Peter and Paul cathedral was erected by the talented architect Trezini. All the tsars-emperors from Peter (he founded Petersburg) to Nikolas 2 are buried here. The citadel was not attacked. The stringent political jail was here for 2 centuries. Peter's entrance gates where the wooden relief preserved from 18 century. The sights: the authentic house of engineers, house for the artillery team, scandalize monument to Peter by Shemiakin, the operating mint. At 12 am you'll hear the traditional midday cannon shot. From the Commandant pier you'll admire the staggering panorama. We'll pass under the Neva gates. The marks within the arch indicate the floods level, the most ruinous, happened here. This fortress reminds the tiny town with buildings of eighteen century. You will imagine how our city looked like when it was being constructed.
Your private guide will meet you in the lobby of your hotel. During this tour you will get acquainted with all city's major highlights. You will see the Winter Palace, residence of the Russian tsars, created by the great Italian architect Rastrelly, St. Isaac's Cathedral, the Saviour on the Spilled Blood church, Kazan cathedral, the Admiralty. The guide will take you down Nevsky Prospect, St. Petersburg's most famous thorougfare. You will see the main squares and architectural ensembles of the city, beautiful bridges and Neva river embankments. The guide will show you our legendary Cruiser Aurora, Log cabin of Peter the Great, University, Point of Vasilievsky island, Egyptian Sphinxes, Menshikov and Yusupov palaces, monuments to Peter the First and Catherine the Second.
You will visit Peter and Paul Fortress, the most historical place of the city. You will also visit of Peter and Paul cathedral and Grand Ducal dormitory.
Please have a look at our guests' testimonials
| | | | | | | |
| --- | --- | --- | --- | --- | --- | --- |
| Group size | 2 per | 3 per | 4 per | 5 per | 6 per | 7 per |
| Price per 1 person US $ | 147 | 105 | 84 | 72 | 64 | 58 |
Included: guide service, car (minivan) with professional driver, museum tickets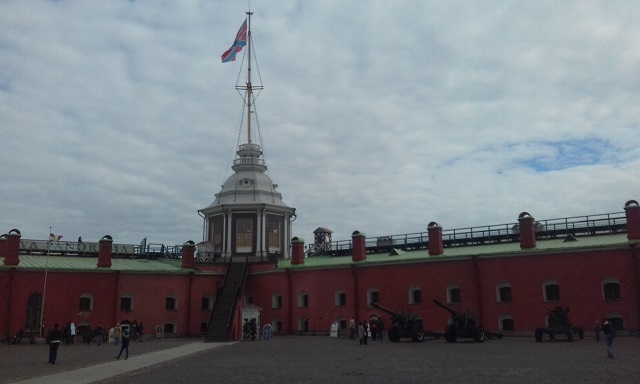 Choose the tour. Contact us. Please write the date of the tour, language, how many people, your wishes. We'll reply you soon.