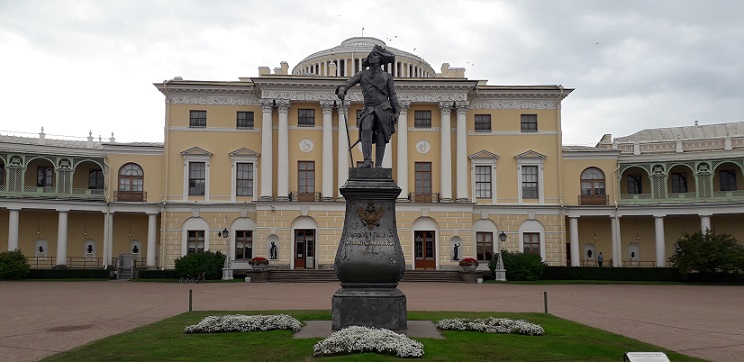 Tour to Pavlovsk Palace and park – the summer residence of Paul and Maria (Duration: 5 hours)
Excursion to Pavlovsk will start from your hotel. Pavlovsk is located 27 km from St. Petersburg. In 1777 Paul the First has got a present from his mother Catherine the great. He received lands along the banks of Slavyanka river on the occasion of birth of his first child Alexander. In 1780 the creation of the park, Palace and pavilions started.
Your private local guide will show you the main attractions on the way to Pavlovsk. You will drive along Moscow prospect, the longest in St. Petersburg. You will see different metro pavilions, the House or Furs, Moscow Triumphal Gates, New Maidens Convent, National Library, Victory park, Moscow square with the monument to Vladimir Lenin (the founder of the Soviet state), the Monument to the Defenders of Leningrad, the Egyptian gates, the ceremonial entrance to Pushkin, Alexander Palace and park, Catherine Palace and park.
You will visit the Palace of Paul the First (architect, Charles Cameron, 1782-1786.g.). During private excursion you will see the magnificent halls of the Palace: Ceremonial bedchamber, the Throne room, Knight's hall, the Palace Church and the Art gallery. You'll enjoy the beautiful collection of paintings and decorative art. During the walk through the picturesque Park you will see a monument to Paul the First, garden with beautiful pavilions. You'll walk through the Triple lime alley and will see the Aviary, Rossi pavilion and the monument to the Paul's wife Maria.
Please have a look at our guests' testimonials
| | | | | | | |
| --- | --- | --- | --- | --- | --- | --- |
| Price per 1 person US $ Group size | 2 per | 3 per | 4 per | 5 per | 6 per | 7 per |
| Pavlovsk: Palace of Paol the First and park (5 hours) | 160 | 117 | 96 | 84 | 75 | 69 |
Included: guide service, car (minivan) with professional driver, museum and park tickets
Not included: lunch
It is possible to visit Pavlovsk and Pushkin with Catherine palace and Amber room at the same day. Pushkin is located on the way to Pavlovsk. You will visit two Summer royal residences at the same day. Duration of this tour is 7 hours.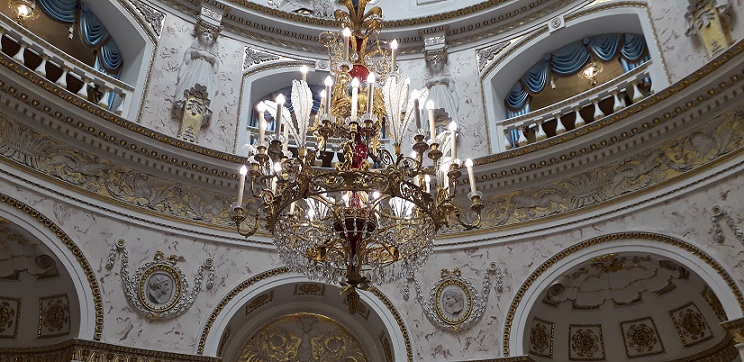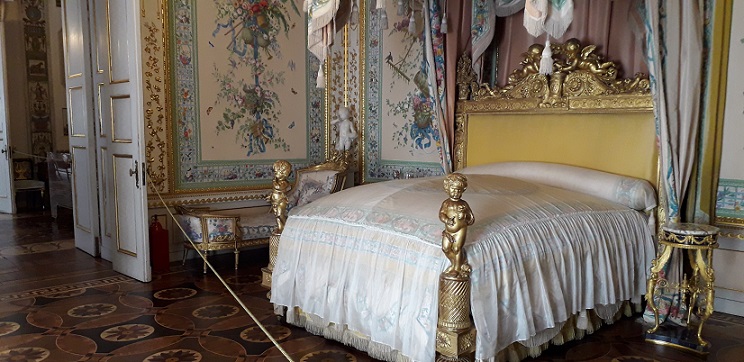 Contact us. Please write the date of the tour, language, how many people, your wishes. We'll reply you soon.