(Duration 3 hours)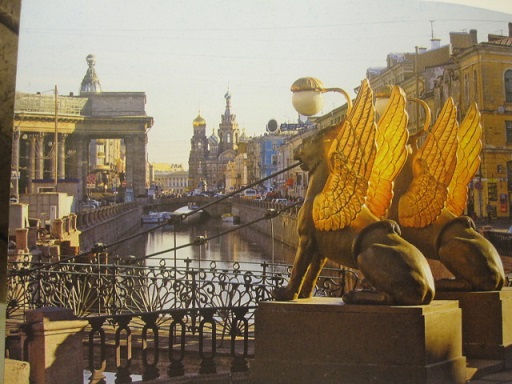 The personal guide will meet you at your hotel or near one of the churches. This is a walking tour. Your private guide will tell you about the history of St. Isaac's cathedral, how the massive columns (each 114 tons, granite from Finland) were levitated during 45 minutes. It's unimaginably, hundred kg of gold leaf were exploited for the colossal dome. This unique cathedral is "the depository of stones", because forty four diversities of minerals (four tons of marble, two tons of malachite, fifty kilograms of lapis lazuli) were exploited in decoration. Enormous interiors are beautifully garnished with excellent mosaics and paintings, gorgeous sculptures. Behind the Holy gates there is colossal size stained-glass panel.
French architect Auguste Montferrand worked here during all his lifetime to erect his desirable masterpiece. St. Isaac's was raised from 1818 - 1858. It's the 4-th hugest domed European erection, 101,5 meters high. The lofty colonnade with observation deck invites us to contemplate the splendid city scenery. St. Petersburg private guide will demonstrate you the grandiose cathedral erected as the dominating Empire church.
Additionally it is possible to visit the colonnade.
The church of Resurrection of Christ adorns the central part of the city. It was erected by the order of Alexander III at the place where his father Alexander II was mortally wounded on 1 March 1881 by Ignatiy Grinevitsky member of the "People's willl" organization. Alexander II was named by the people "the Tsar-Liberator" for abolishing serfdom in Russia. That is why people call this church The Savior on the Spilt Blood church.
Architect Alfred Parland decorated this temple with 7000 square metres of mosaics. The especially honored place on the church is the magnificent tent canopy, made of jasper, lapis-lazuli and rhodonite.
Tour of the Spilt Blood church includes a review of outside, inside and also a fascinating story about history of its construction.
| | | | | | | |
| --- | --- | --- | --- | --- | --- | --- |
| Group size | 2 per | 3 per | 4 per | 5 per | 6 per | 7 per |
| Price per 1 person US $ | 110 | 85 | 70 | 60 | 55 | 50 |
Included: guide service, museum tickets
Not included: tickets to colonnade
Choose the tour. Contact us. Please write the date of the tour, language, how many people, your wishes. We'll reply you soon.